Over the Bars
A downloadable game for Windows
You need to collect/combine or even try to avoid your core mechanics (using only one button + joystick) to be back home for dinner! Made for the Game Maker's Toolkit Game Jam 2017. Hope you reach home! (with no fatal bugs...)
Update: Added Over The Fence (PostJam - No Bars Edition), an improved version of the game after 5 days of developement. Just a little bit closer to the idea I had in mind and I couldn't bring to life in 48 hours. Still no checkpoints so... don't die!
Enrique López Felices (design & dev)
Groovel Studio (music & sound)
- Juan Hust Novella
- Alberto Trigueros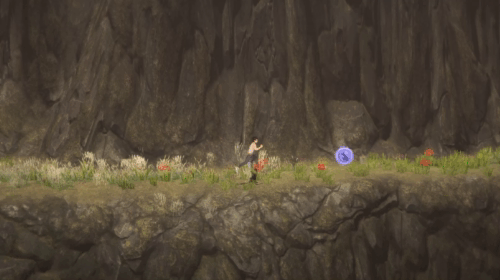 Download
Comments
Log in with itch.io to leave a comment.
oh! it will work very good with the indiepad! Is it on indiexpo?
Good idea! I'll upload a more polished version to indiexpo in some days. Thanks for commenting!
I'm sorry to say that you can't finish the game, but at least you can taste the concept. There's no way home due to, yeah, fatal bugs. You can go all the way to the right until you reach the end of the level; then you were suposed to go back home to the left and jump over the bars, but you know... bugs come at dusk. Anyway, I hope you enjoy the playable half of the game.
Edit: You can finish it in the new version available.